Daniela Shambaugh | Instructor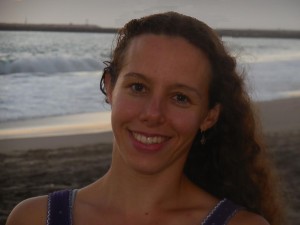 Born in Wilmington, Delaware, Daniela began dancing at the age of four. Daniela has strong Russian Vaganova ballet training. Her teachers have also included other methods of ballet such as the Royal Academy of Dance, the French method, the Cuban method, and the Balanchine style. Daniela also has experience in other styles such as contemporary, jazz, tap, ballroom, west coast swing, and aerial. Daniela also has experience with international folk dance such as Russian, Spanish, Chinese, and Lebanese dance. She has been a scholarship student at several schools including Orlando Ballet and is a graduate of Cal State Long Beach.
Her teachers have been with major companies such as The Kirov Ballet, The Bolshoi Ballet, Alvin Ailey American Dance Theatre, The New York City Ballet, San Francisco Ballet, American Ballet Theatre, and Ballet Nacionale de Cuba. Some of her most influential teachers have included Ludmila Babkova, Marat Daukayev, Marina Eglevsky, Alexander Kalinin, Karen McDonald, Kay Sandel, Jorge Esquivel, Lupe Calzadilla, and the faculty at Southland Ballet Academy.
Daniela has also danced with American Repertory Theatre Ballet and Peninsula Ballet Theater as well as various film, television, music videos, and other freelance projects. Some of her most memorable experiences have included featured dancing on the NBC show Chuck, performing on the red carpet at Le Mervetty for the Beverly Hills Mayor, dancing an opening solo on the runway at the F.A.C.E. Fashion Show in Los Angeles, and featured dancing on the music video Unforgettable Night with Meredith O'Connor and the Australian Justin Bieber Jordan Jansen.
Since 1998 Daniela has been teaching all levels and ages. Her students have earned top awards in major dance competitions such as Youth America Grand Prix, Hall of Fame, and Showstopper. Other students have attended top dance programs on scholarship such as Mills College and the San Francisco Ballet School. Daniela brings her knowledge, passion, love, and enthusiasm to Centre Stage.